RESTRICTIONS WITHIN THE CLUSTERS
The initiative will divide clusters and the areas around them into three categories with successively higher restrictions within each one: Red Zone - cluster Itself; Orange Zone - warning zone; and Yellow Zone - precautionary zone. 
The chart below is a summary and is not exhaustive. For full details please see Empire State Development's Guidance related to New York's Cluster Action Initiative.
Where permitted to operate within the cluster action initiative, businesses and other entities must continue to follow the relevant industry-specific guidelines provided by Department of Health as available on the New York Forward website for their applicable operations and activities. 
Visitation restrictions at congregate facilities: The Department of Health has issued guidance for limitations on visitation in residential congregate settings located in "red" and "orange" zones. 
Testing requirements at nursing homes:  The Department of Health has issued guidance for testing of all personnel in nursing homes located in "red," "orange," and yellow zones.    
Mandatory COVID-19 Testing in Public and Non-Public Schools: The Department of Health has issued guidance for testing for all public and non-public schools located in areas designated as "yellow zones."
On November 12, the Department of Health issued supplemental guidance for testing schools located in "yellow zones."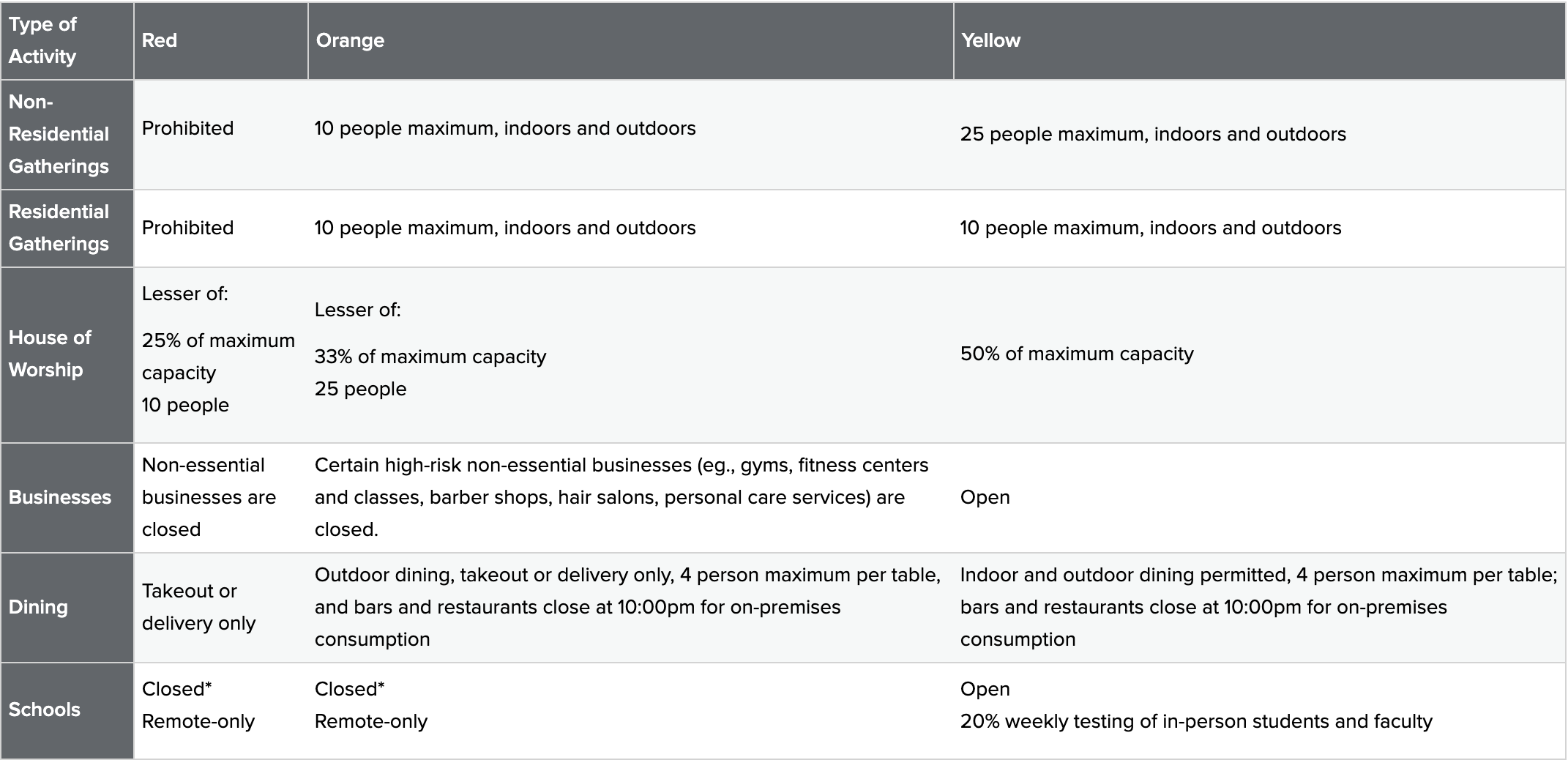 *Schools may reopen if they follow new guidelines that require mass testing in schools before they reopen followed by vigilant symptom and exposure screening conducted daily. See new guidelines.